11:45am – 1:15am Ken Burns's The Civil War – Film Screening at the Gail Borden Library
January 8 @ 11:45 am

-

1:00 pm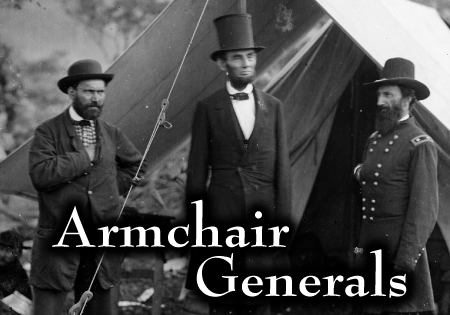 Armchair Generals present a film screening of the Ken Burns documentary "The Civil War." They will be showing Part 1 of the documentary entitled The Cause. This first installment covers the burning questions of Union and States Rights, John Brown's actions at Harper's Ferry, the election of 1860, and the headlong rush into armed conflict.
The Armchair Generals are a Brown Bag Civil War and Lincoln Interest Group. Commemorate events, share insights, and talk about books or experiences. Free and open to all.
PLEASE NOTE: This event is at the main branch of the Gail Borden Public Library, not at the Museum.