300 Lake Street Book Program
June 28, 2017 @ 7:00 pm

-

8:00 pm

Free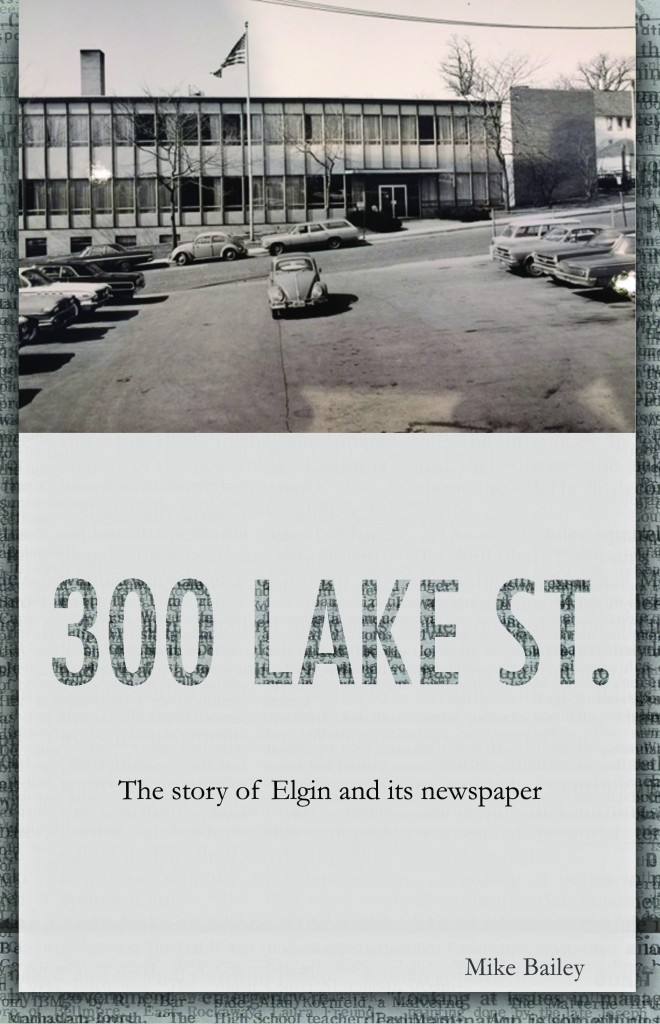 Meet Mike Bailey, former editor of the Elgin Courier News newspaper, at the Elgin History Museum on Thursday evening, June 28, 2017 at 7 p.m. 300 Lake St. explores the relationship between Elgin and its newspaper, the Daily Courier News, through a period from the early 1970s until the building closed in 2010. It is a documents and interprets recent local history and includes several of Mike's columns, including his character, Lamont.
For 85 years, the Daily Courier News was a reflection of Elgin, recording its successes and failures and relating the extraordinary struggles of the ordinary people who lived here. But even in the 1970s and 80s as the winds of change blew all around, both clung desperately to the past. Neither understood that resisting the future couldn't delay its arrival, only prolong the past. The definition of community was changing. It was no longer a geographical location as much as a group of people who shared common interests.
Both the newspaper and the City of Elgin struggled to find a place in the new reality with Elgin eventually reborn as a center for the arts, entertainment, recreation and education, courtesy of a new economy. But the loss of a traditional community with defined borders coupled with new methods of quickly delivering the news eliminated the need for an intensely local newspaper. While Elgin emerged from the dark decades well positioned for the new millennium, the Daily Courier News did not, its business model no longer relevant.
300 Lake St. is the story of their once intertwined relationship, exploring events during that crucial period that shaped both, as well as a behind the scenes look at what politicians once called Elgin's "conscience," the Daily Courier News. Signed copies available at the program for $20.
This event is free.