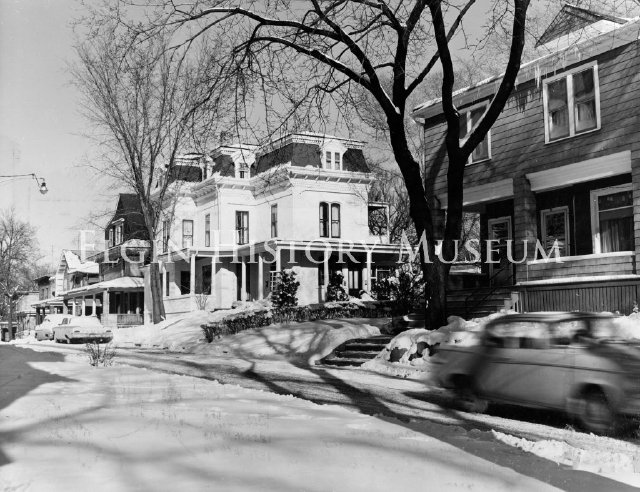 Happy Good Friday, Elgin! There is this tiny street in the Elgin Historic District called Tennyson Court that I just love. The homes on this street are all very neat in their own right, but the house at 117 Tennyson Court is a real beauty. This is also one of the oldest houses in Elgin being built in the 1850's for Edmund and Lucy Gifford along with their nine children. Edmund was an attorney that brought the first law library to Elgin and was the first superintendent of the public school system in Elgin.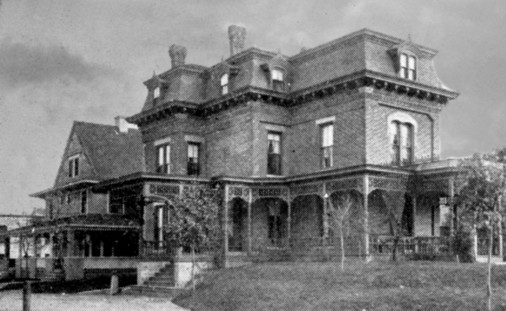 The house originally faced Division Street before the lot was subdivided in the early 1900s. You can see the development of Tennyson Court by the images of the Sanborn fire insurance maps. In the first image from 1891, the street doesn't officially exist! By 1903, there were about 10 houses, and the 1950 image shows what the street looks like today.This Second Empire style residence, now a three-unit, was a single family home only for a short time: It had been converted to a two family home by 1914. In 1981, the home underwent an extensive renovation, including removing the white paint from the brick exterior. In 1993, it was on the Historic Elgin House Tour. Read the full story in the tour book here: https://bit.ly/34sqYqR

Notice the mansard roof has several patterns of shingles with a painted cornice supported by decorative brackets. These details are my favorite part of the house.
Text and photos adapted from Gifford Park Association Historic Elgin House Tour booklet from 1993 and also historicelgin.com.