The Elgin Mental Health Center burial ground is officially known as Hilltop Cemetery. In recent years it has also been referred to as Hillside Cemetery. Today, the City of Elgin owns the cemetery.
State welfare policy changed in 1910. The Hospital's role was redefined to include a broader spectrum of "mental illnesses." This increased the number of patients whose psychiatric symptoms were manifestations of old age, trauma or disease. Diagnoses such as dementia, stroke and advanced stages of syphilis were common. At the time, nursing homes were not widely available and there were no programs such as Medicaid and Medicare to support indigent patients. Hospice services, as we know know them, did not exist. State Hospitals took on these functions as part of an ever-widening social welfare safety net.
The census at Elgin State Hospital, as it was then known, rose from 1,450 in 1910 to over 3,450 by 1930. During the 1930s, state psychiatric hospitals began opening their own cemeteries to accommodate some burials. Elgin's cemetery was laid out in 1933 on a few pastoral acres near the center of the facility's farmland. The first burial took place on October 27, 1933.
There are 974 marked grave sites at the cemetery. Almost all were patients at Elgin. One was a patient from the Kiley Developmental Center in Waukegan.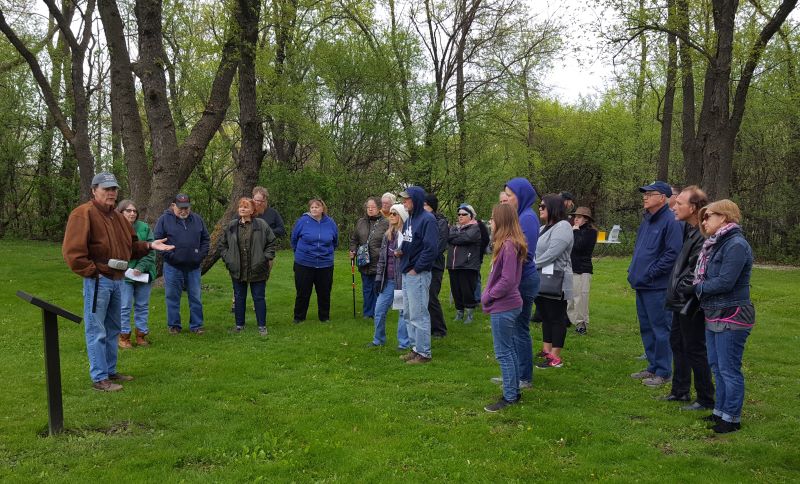 Every May, historian Bill Briska offers a guided tour of Hilltop Cemetery.