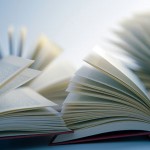 We have research volunteers to assist you in finding out more about your historic home. Research fees are $10 per home, plus the cost of Museum admission ($3). We ask that you limit your requests to one address per month. Email or call 847-742-4248 to make an appointment.
BOOKS
The Society has published three books by local historian Steve Stroud on Elgin homes entitled, There Used to Be: A Look Back at Elgin's Architectural Heritage, Volume 1, Volume 2, and Volume 3 which may help researchers.
ONLINE SOURCES
The Museum is closely associated to the Elgin Heritage Commission and encourages homeowners to get their old houses plaqued with a date and original owner. Visit the Historic Elgin website to see an interactive map of all plaqued houses in the historic districts throughout the city.
Search names and/or addresses in the 1892 City Directory which will tell you the name of the person living at that address at that time and their previous address if known.
Use our Building Lookup database to search for a residential building's construction history in Elgin.
PDF FILES
Click on the link to access a downloadable PDF file about Jensen built homes in Elgin. The homes are listed alphabetically by street address. Researchers interested in when their home was built will be interested in this document, please note that it is not all-inclusive; it only lists homes for which Jensen prepared construction bids. All files requires having Adobe® Reader.