A visit to the Elgin History Museum can change your view of life – whether making a watch in the Elgin National Watch Co. factory, building a cobblestone house, or recreating the Road Race route, the Museum experience offers a new perspective!
The educational programs are wide and varied both in content and style, and each offers a hands-on component. They are tailored to be developmentally appropriate for groups of all ages and learning styles and designed with state learning standards in mind. Please inquire if your group has specific needs or goals; we are happy to collaborate with you. Adult, family, play, and Scout groups are all welcome!
Programs range from $3 to $7 per student, depending on length (1-2 hours) and accompanying activities. $50.00 minimum per program.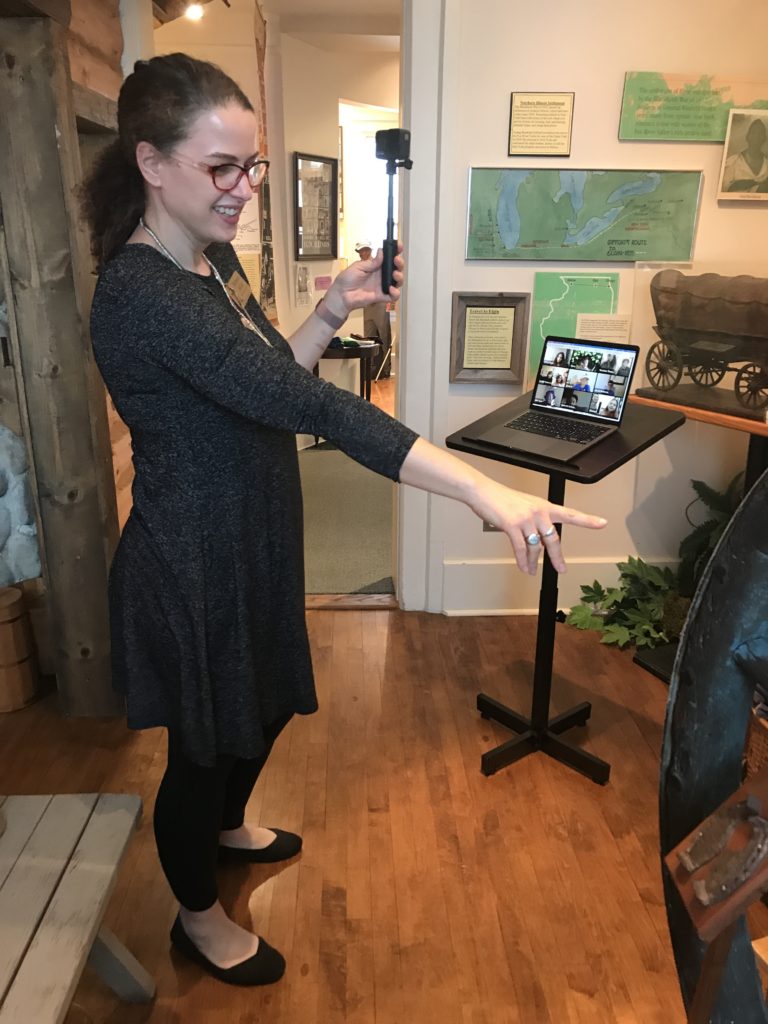 A local historian will join your classroom via Zoom and provide a tour of a log cabin, discussing the founding of Elgin and life in our town's early years. Plenty of time is left for questions and answers and a show and tell of items found in a log cabin.
$50 flat fee per classroom.
Travel back in time to 1889 for a first day of work at the Elgin National Watch Factory. Children learn about the Company's worldwide status and have job orientation with the Supervisor; then head to the factory departments where students assemble prototype pocket watches! Work conditions, assembly line, and mass production are some key concepts.
$5 per student, with a $50 minimum.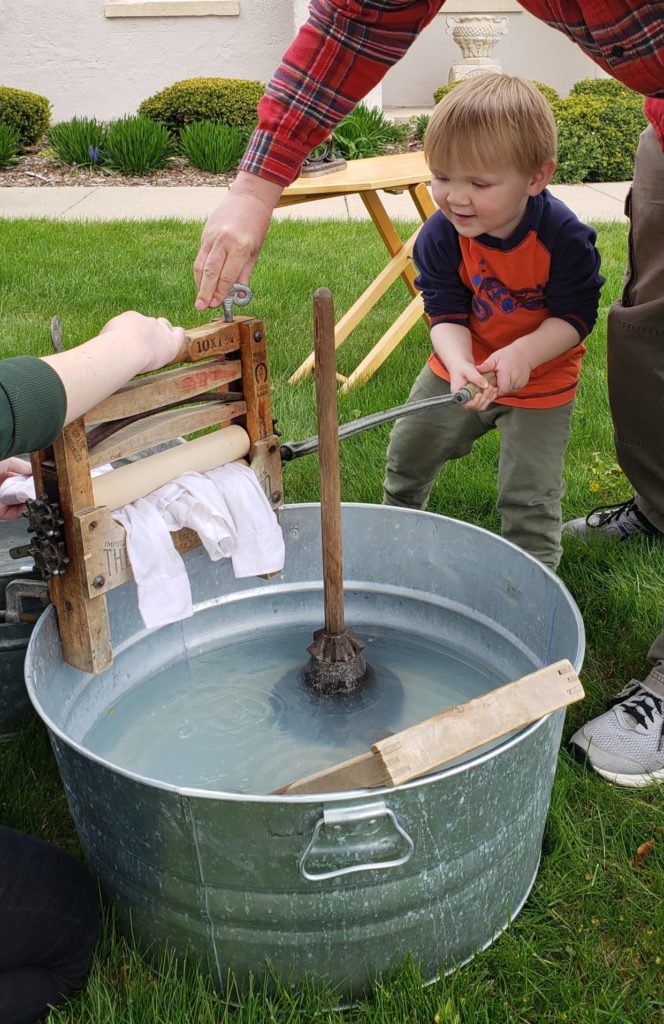 Designed for visitors as young as preschool, this high contrast program compares life in the past ("Old") to life today ("New"). Little learners will have the opportunity to make connections between what we see in a museum and things in their world today.
$5 per student, with a $50 minimum.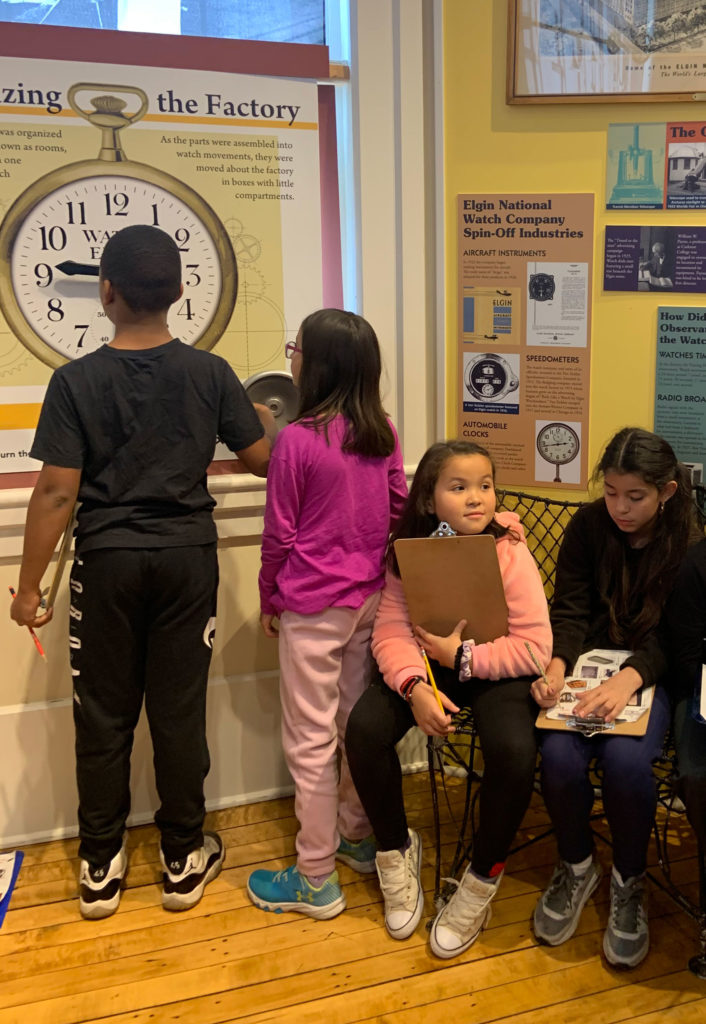 Join us off site at Elgin's Bluff City Cemetery. We will explore cemetery symbolism and famous Elginites through a respectful walking tour of this beautiful public space.  Bluff City Cemetery is a wonderful place to celebrate the lives of the people who shaped Elgin before us.
$5 per student, with a $50 minimum.
Elgin History Tour / Scavenger Hunt
Time travel through our Museum and discover Elgin's unique history! The experience, suitable for all age groups, follows the history of Elgin through exhibits focused on: Early Elgin, the Watch Factory, Elgin Industry and Elgin Road Races. The experience becomes interactive when teams work together on a fun and challenging Scavenger Hunt.
$3 per student, with a $50 minimum.
An extension of the Elgin History Tour and Scavenger Hunt, the Museum visit is enhanced with hands-on activities related to each of five focus areas. Students are presented with relevant concepts and given an opportunity to explore hands-on games and activities.
$5 per student, with a $50 minimum.
Experience travel to Elgin in 1835 and life in a log cabin while learning about Elgin's founding family, the Giffords. Concepts include housing, transportation, household tools and prairie life in the 19th century. Ragdolls, old fashioned chores, and butter-making are activities that can accompany the Westward Expansion concepts.
$5 per student, with a $50 minimum.
Take a walk through Elgin's oldest neighborhood and learn about the architectural styles represented in this old river town and why housing styles differ. Learning the history of the people that lived in these houses helps connect students to their community.
$5 per student, with a $50 minimum.
Learn about the immigrants and migrants that shaped Elgin's history from the City's founding to the turn of the 20th century. Discover the reasons for immigration and the unique features that made Egin a destination for the waves of European, Hispanic and African Americannewcomers through pictures, maps and artifacts.
Grade 4-Adult. $5 per participant, with a $50 minimum.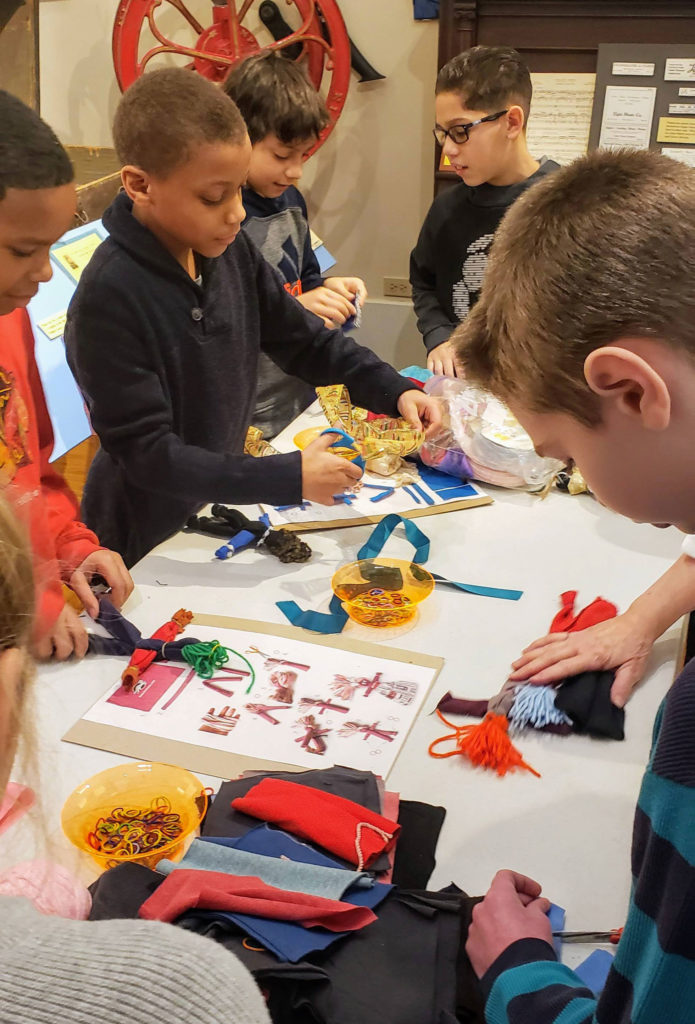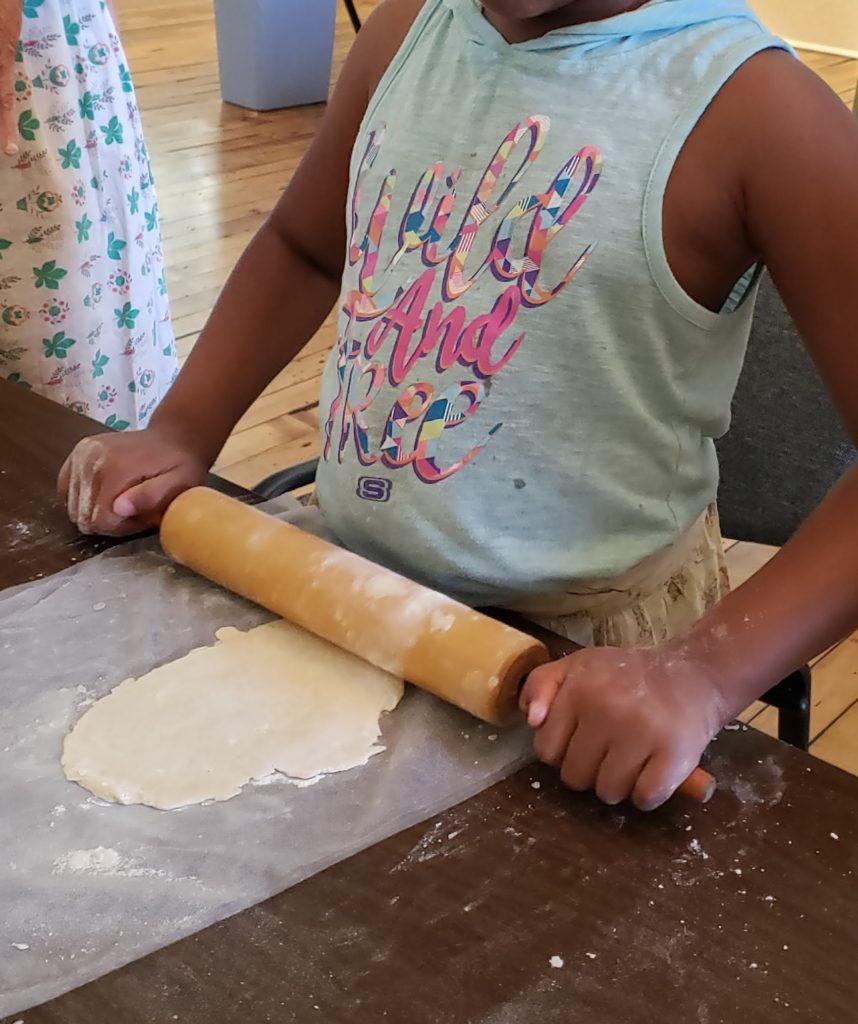 Bake an apple tart and make homemade butter with Great Grandma in her old-fashioned kitchen and learn about the tools she used. Discover Elgin's dairy industry and its connection to the Gail Borden Public Library. At the end of the program, participants spread their homemade butter on crackers and enjoy their warm apple tarts!
$7 per student, with a $100 minimum.
Elgin became the town it is because it was settled on the Fox River. Discover the characteristics of rivers, how people utilized the Fox, and how the Fox shaped Elgin. Hands- on activities demonstrate key ideas. Find water related landmarks on an 1865 map of Elgin and try water related chores to see how you would have survived in Early Elgin.
Grades 4-12. $5 per participant, with a $50 minimum.
Use artifacts and the exhibit of the Elgin National Watch Company to investigate history. Using artifact analysis, students will learn to think like a historian with an emphasis on primary and secondary sources.
Grade 6-Adult. $5 per participant, with a $50 minimum.
Other tailor-made programs can be designed at the special request of teachers. Some examples of special request programs are Elgin in the Progressive Era and Elgin's African American History. We are also happy to tailor an existing program to better suit your needs.