What space can we make in Elgin for artistic expression? How can we create a lasting reflection of cultural change during the summer of 2020? Where is the space for peaceful engagement by community members? How do we elevate equity in Elgin?
These questions arose in response to the historic summer of 2020 and the response that Elgin's community had to the killing of George Floyd. Elgin's residents came out and peacefully protested along with many others across the nation. Downtown businesses were largely boarded up in an abundance of caution based on the looting happening in other communities; happily, no looting or damage occurred in Elgin. Local artists and activists activated to express their solidarity with the Black Lives Matter movement artistically on the boards adorning the businesses.
An ad-hoc group of community individuals (now known as the Elgin Social Justice Collective) came together and worked to identify a project that would address those questions. The project consists of four parts: a mural, a documentary, a Juneteenth partnership, and a scholarship.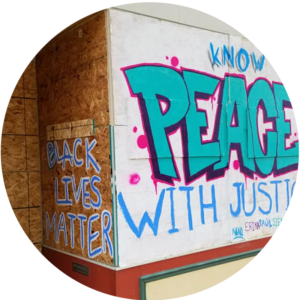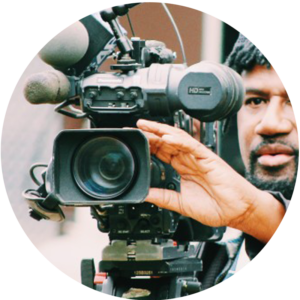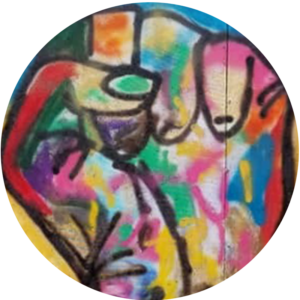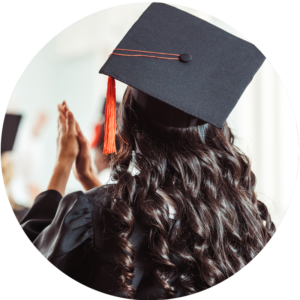 Mural and Documentary
Using the board-ups as inspiration, a professional mural artist will be commissioned to design, develop, and install a mural permanently in the downtown working in collaboration with our community. The community will be encouraged to participate in the actual installation of the mural, during which opportunities to engage with other community members and begin building relationships will be plentiful. The entire process of this new mural will be documented, including interviews with the original board-up artists and community members participating in the project. The documentary, as well as ways to donate to the scholarship will be noted on the mural itself.
The Mural Re-Dedication event took place on Saturday, June 5, 2021.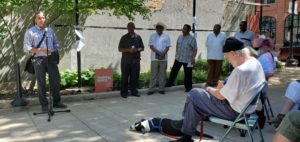 There are plenty more events planned. Visit the Making Space Facebook page for more details.
If you are unable to attend any of the events, please fill out the Mural Survey (provided in English and Spanish) at the bottom of this page.
Juneteenth Partnership and Scholarship Fundraiser
The mural will be unveiled during the annual Juneteenth Celebration held on June 19, 2021. Also, a part of the Juneteenth celebration will be an installation of 'Art Cubes' which will serve as a blank canvas for community members to use art to speak to their experiences with the Black Lives Matter movement and its impact on their lives. These 'Art Cubes' provide an artistic and spontaneous engagement opportunity annually.
Images of some of the artwork will be used to start a t-shirt campaign to raise funds for two purposes: a second scholarship for the existing Dr. Martin Luther King Scholarship program, which is awarded annually to Elgin students who have demonstrated an active interest and meaningful involvement in the areas of human rights, civil rights, social justice and/or world peace. The second purpose is to raise funds and awareness for the permanent mural to be installed.

PRESS RELEASES & MEDIA COVERAGE
The Making Space Project would like to thank our partners: