This presentation took place on Sunday, February 20th, 2022. The event was not recorded because of technical difficulty, but gratefully, Phil Broxham of Grindstone Productions was there and he took some video of the event.
Dr. LaBoy provided a list of recommended reading, and there were some requests to label the women that were talked about in the presentation.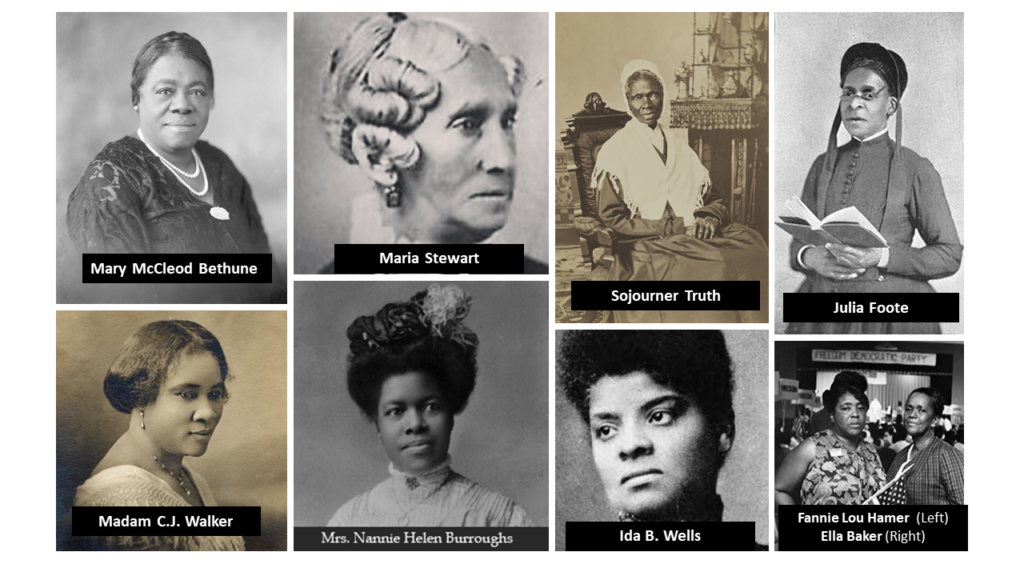 Dr. LaBoy mentioned Civil Rights icon Fannie Lou Hamer (photo in the lower right) and let us know a documentary about her life aired on PBS. https://www.fannielouhamersamerica.com/
On the Zoom chat, Tish Powell recommended 'Self Made: Inspired by the Life of Madam C.J. Walker' available on Netflix. There were questions about how to bring the history of these women more to the forefront. Georgie Camacho, a public school librarian, noted on the Zoom chat that she purposely seeks out books featuring women that are not as well known and promotes them to the students.
Dr. Felicia LaBoy is the Lead Pastor at First United Methodist Church in Elgin and a life coach. You can learn more about her on her website: drfelicialaboy.com