Bluff City Cemetery Walk
Bluff City Cemetery Walk
The annual Historic Bluff City Cemetery Walk in Elgin has been a tradition since 1987. The purpose of this event is to provide insight into Elgin's unique history and to eliminate some of the uneasiness associated with cemeteries. The Elgin Area Historical Society organizes this much anticipated event that attracts over three hundred people a year. The cemetery walk takes place on the fourth Sunday of September. Visitors are taken on a 90 minute guided tour through the scenic Bluff City Cemetery to grave sites of former residents, portrayed by actors in period costumes. Visitors will also learn about fascinating lives and various cemetery symbolism all while strolling the expansive cemetery grounds. The Bluff City Cemetery is located one block south of U.S. 20 on Elgin's east side, approximately 1/2 mile east of Liberty Street (Rt. 25). All the participants organizing and participating in the event are volunteers.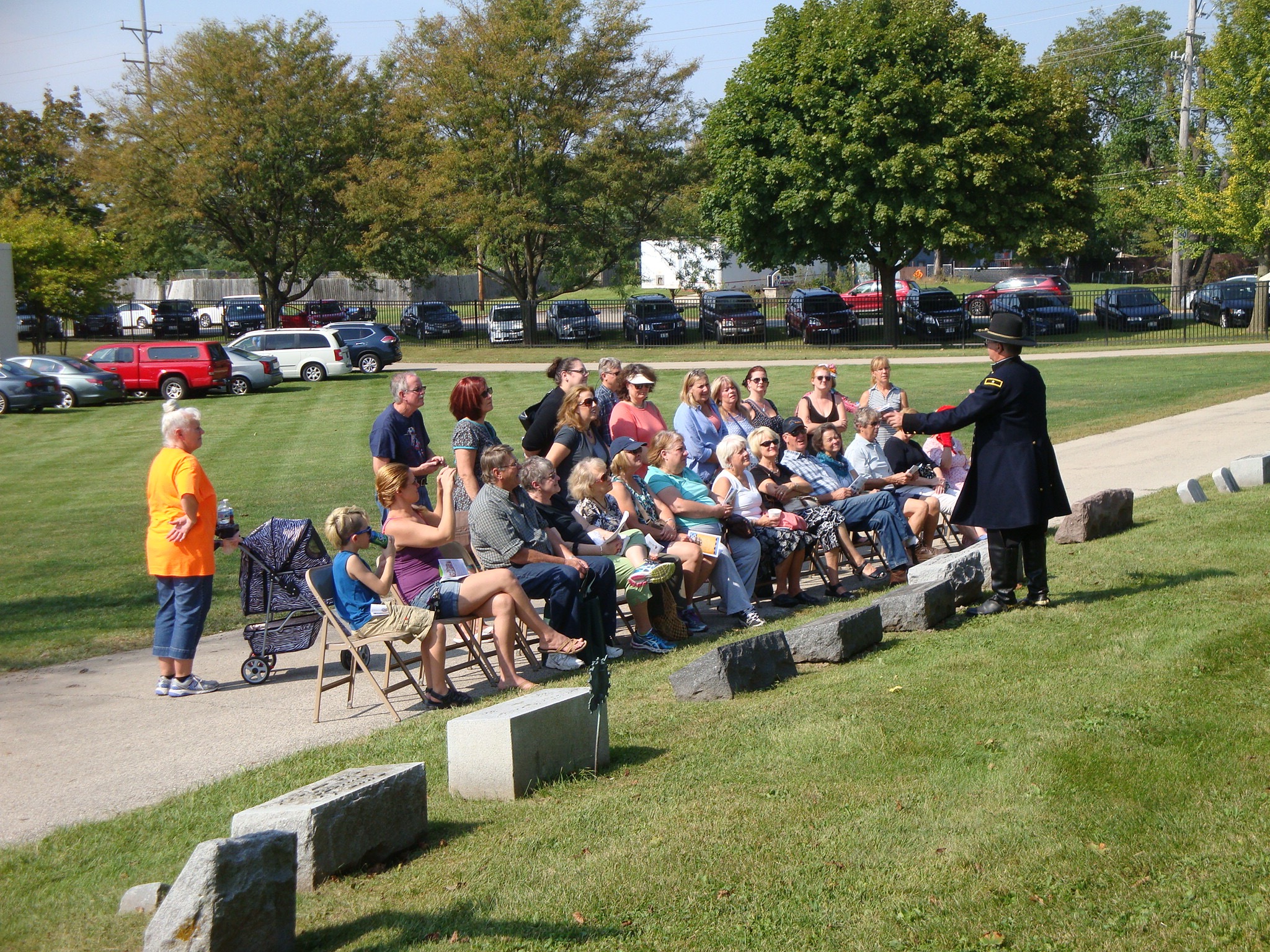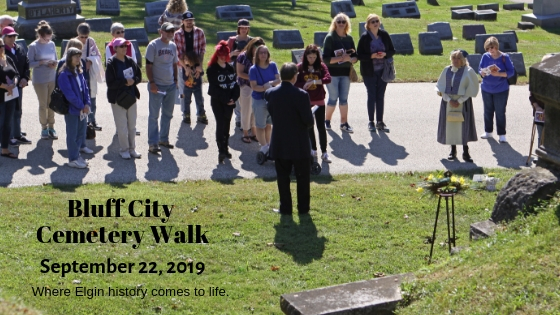 THE PLANNING OF THIS YEAR'S CEMETERY WALK IS UNDERWAY! We meet at the Elgin History Museum the second Wednesday of every month at 6:30pm. We would love your help! Please feel free to come to a meeting, like our Facebook page, sign up for our mailing list, or email us.
We are excited about this year's tour!