Bluff City Cemetery Walk
Bluff City Cemetery Walk
What is the Bluff City Cemetery Walk?
The Bluff City Cemetery Walk has been an Elgin tradition since 1987. The purpose of this event is to provide insight into Elgin's unique history, enjoy the beauty of the Bluff City grounds and educate people about the importance of preserving cemeteries. The Elgin Area Historical Society and Elgin History Museum organize this much anticipated event that attracts over three hundred people a year. The Bluff City Cemetery is located at 945 Bluff City Blvd, one block south of U.S. 20 on Elgin's east side. All the participants organizing and participating in the event are volunteers.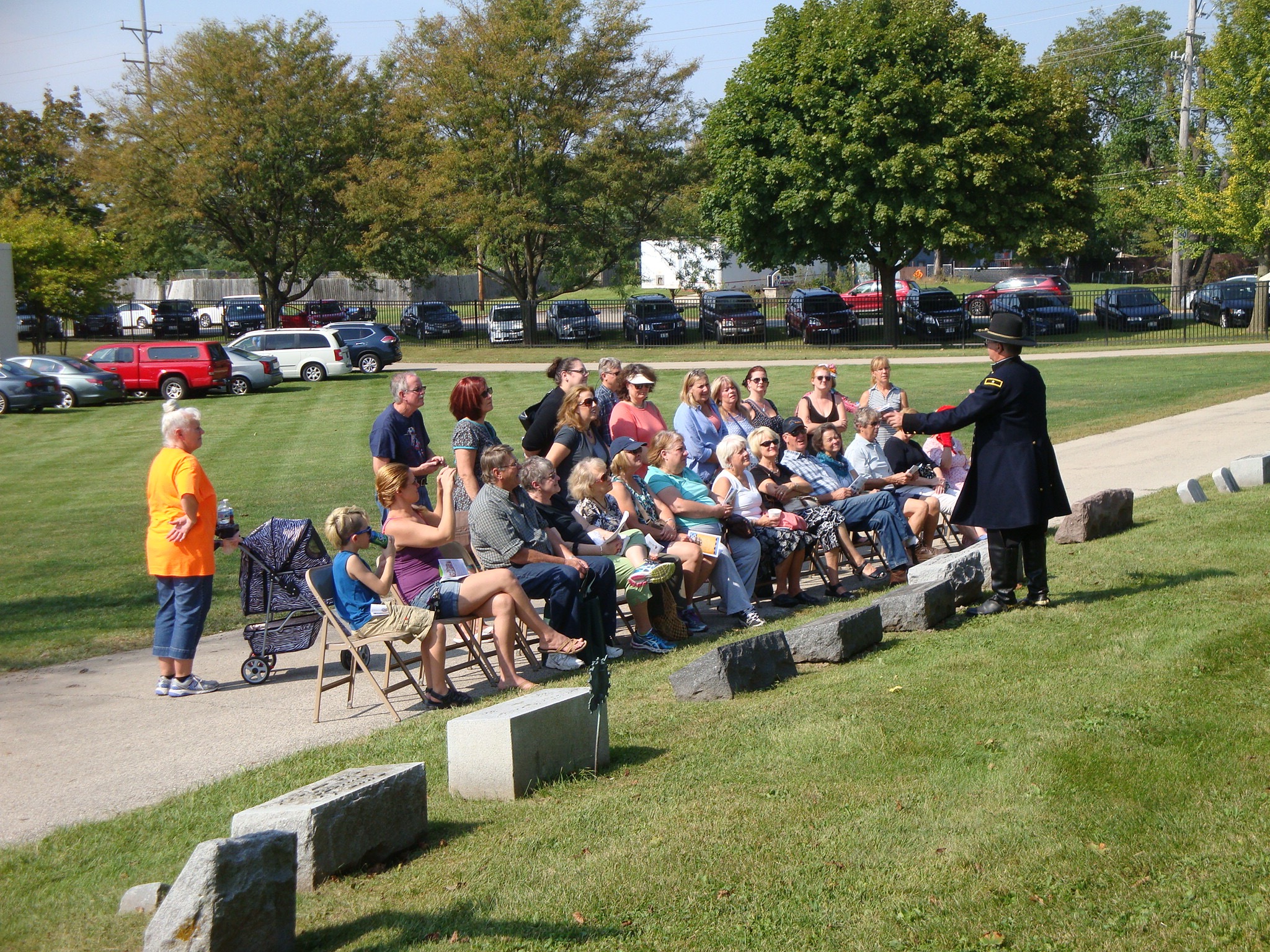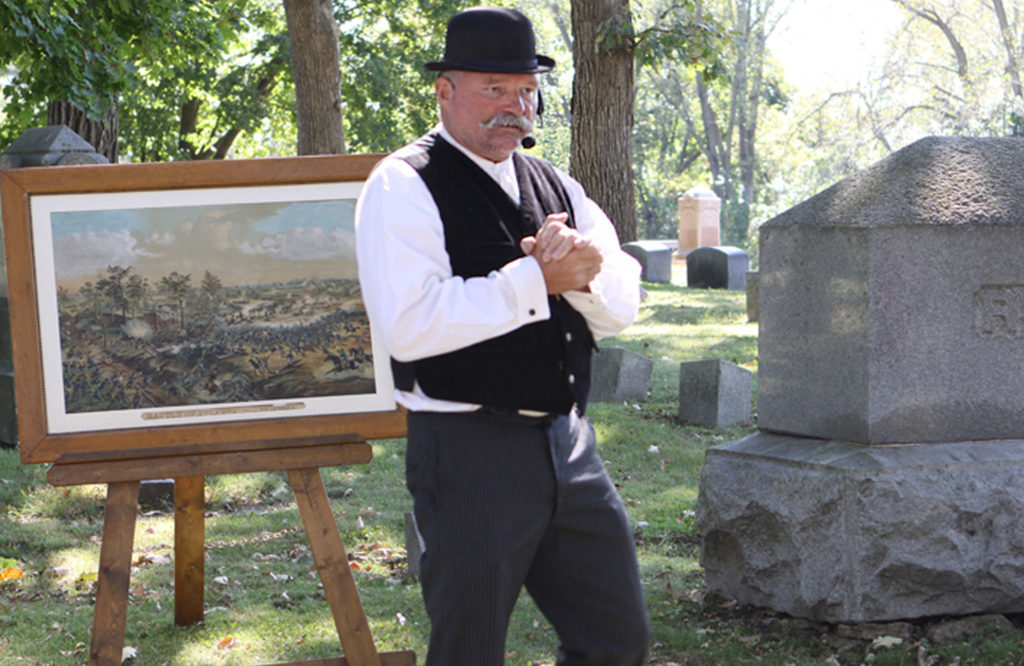 What to Expect
Visitors are lead by a guide on a 90 minute tour through the scenic Bluff City Cemetery to grave sites of former residents, portrayed by actors in period costumes. Visitors will also learn about fascinating lives and various cemetery symbolism all while strolling the expansive cemetery grounds. Tours leave constantly starting at 11am with the last one leaving at 3pm. The walk is about 3/4 of a mile in total, and there will be chairs available at most stops. Bathroom facilities will be available mid-way through the tour. Food trucks will be at the entrance to the cemetery. The tour goes on rain or shine. In case of severe weather, click here.
Bus Reservations
We will provide a bus tour for guests with limited mobility. One guest may accompany the individual on the bus. You MUST reserve a seat. Please fill out a form online or call the Museum at 847-742-4248. Reservations are on a first come, first served basis. Bus tours will leave at 11:30am and 1:30pm. Please make your reservation by Sept 21, 2019
American Sign Language Tour
A tour presented in ASL will leave the entry at 1pm. No special reservations are needed for this tour.
Get Tickets
Tickets are available online here. Pay with cash or check in-person at
Elgin History Museum, 360 Park Street
Zeigler's ACE Hardware, 215 N. Spring Street & 1158 Lillian Street
Bluff City Cemetery Administrative Office, 945 Bluff City Blvd