Museum Collections
Museum Collections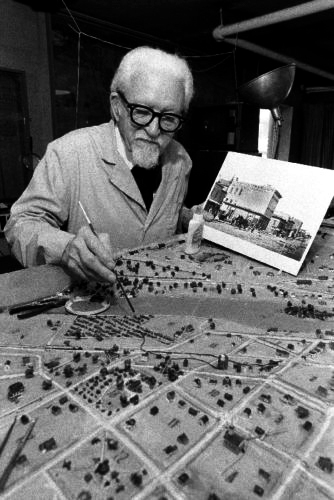 Gylleck Photo Collection
In the fall of 2016 the Museum received a grant from the Institute of Museum and Library Services to digitize the Gylleck Photo Collection. Part of the grant funds cover uploading the digital images to the Illinois Digital Archives. The Gylleck Photo Collection is important because of the wide time span it covers and the subjects of the photographs.
The Elgin History Museum provides reproductions from its collections for personal or research use. Contact us for information concerning copyright restrictions applying to the use or reproduction of this image.
Big thanks to the Institute of Museum and Library Services, Beth Nawara, Rebecca Miller, Jackie Marcus, Bill Brown, and all of the other volunteers who worked on this project!
---
Museum Collection
The Museum's collection of over 40,000 artifacts and documents is a vast source for the study of the history of Elgin and the people who call Elgin home. All items relate to Elgin's history from 1835 to the present. If you are interested in donating items to the Museum's collections please email or call the museum staff first before dropping off or sending items in the mail. The Museum's collections of objects emphasizes 4 areas in scope. The size of all donations must be taken into consideration because of space limitations.
Elgin History Museum Collecting Scope
Living in Elgin: Family life, neighborhoods, religious life, recreation, military and education.
Governing Elgin: City government, community organizations, and township maps.
Working and Made in Elgin: Items made in Elgin such as Toastmaster, Elgin Sweeper, Leewards crafts, and the people who worked in Elgin.
Building Elgin: Architecture of Elgin including blueprints, architectural remnants, and photographs of buildings.